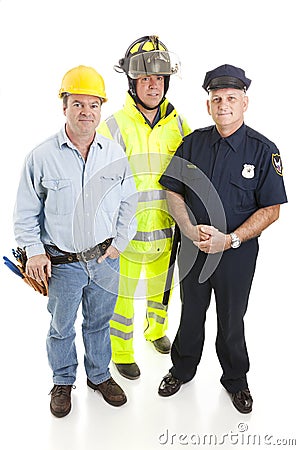 Let's hear it for the Blue Collar Workers!
My hat is off to all the people out there who lift heavy things for a living. This time last year, I was actually working as a carpenter, and my body hurt ALL OVER when I'd get home. I also know how many harsh chemicals they breathe... so I wanted to let people in the construction industry, and all blue collar jobs - know about PEMF!
If you are ever interested in purchasing a machine, I can tell you about different varieties that are available, and even
get you a really good discount on a machine
. PEMF can greatly help with back pain and all kinds of body pain (just check out some of the videos posted on this site, like
this one about arthritis
, and
this one
which shows many different, inspirational stories about PEMF.
This is Dr. Oz's video, showing how much PEMF helped a police officer who struggled with debilitating back pain. After PEMF treatment, even Dr. Oz was surprised to hear he had NO back pain. You can see his story at about the 4:55 mark.
You can see a testimonial from this guy at the 8:08 mark... he's in the construction business.
This man has COPD and breathing issues and PEMF really helped him breathe better. I am posting this because I've actually worked in the carpentry field for a short time, and I know how many chemicals you are exposed to and how it can cause serious lung problems!
This guy was a roofer and, although he bought the PEMF machine for his wife, he was amazed to see how well it worked to relieve his own pain!
If you are interested in trying PEMF or purchasing a PEMF mat, call me any time at 650-735-1599. If I am on another call, just leave me a message and I will call you back.
Thanks to all you blue collar workers for all the work you do!!!
Laura